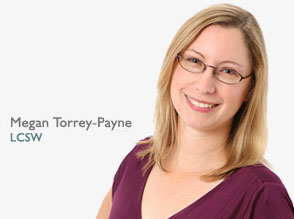 Because
I have known despair
I value hope

Because
I have tasted frustration
I value fulfillment

Because
I have been lonely
I value love

-Leonard Nimoy
I was inspired to become a therapist by challenges in my own life…
I have known sadness and grief; fear and frustration. I have worked hard to nurture feelings of joy, hope, contentment and well-being.  My goal is to help others who are struggling. I want to help you to explore the obstacles in your life, discover ways to overcome them, and to find a path to your own place of hope and joy.
I received extensive training and experience in psychotherapy utilizing a strengths-based, biopsychosocial systems perspective.  I have been a practicing Licensed Clinical Social Worker since 2004 (LCS21970), and have worked with children, teens, adults and seniors in a variety of settings.  Since 2004 I have operated my own independent practice, focusing primarily on helping individuals and couples improve the many relationships in their lives.
In 2008 I completed the one year, intensive Couples and Sex Therapy Training Program through UCLA Extension.  This has given me a broader understanding of the many issues that impact couples and ways to help them to find their way to healing and more fulfilling relationships.  In 2012 I became a Certified Sex Therapist through the American Association of Sexuality Educators, Counselors and Therapists (AASECT), which requires rigorous education and supervision in treating issues specifically related to sex and sexuality.
Thanks to this wide range of educational and work experience, I have unique insight into the issues that impact people of varying ages, genders, sexualities and lifestyles, their partners, and chosen families. I work with those who are monogamous and nonmonogamous, LGBTQIA+ and am kink-friendly.