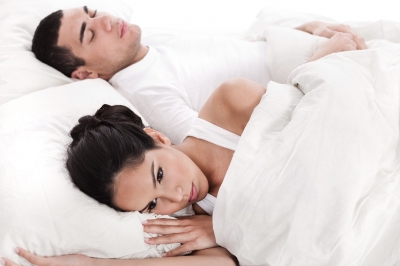 A couple of years ago, an article appeared entitled When Sex Leaves the Marriage on the NY Times Website.  In it, the author spoke with a sociologist who studies the sexless marriage.  A sexless marriage is one in which a couple rarely or never has sex, specifically intercourse.  This can be for a variety of reasons, including: health and disability issues, lack of time, desire or other relationship issues.  Often couples in this situation find themselves in this place and don't remember exactly how they got there and don't know how to get out of it.  The important thing is to remember that it can get better.  With commitment and participation by both partners, a marriage can go from sexless to very sensual.
One thing that is important to remember is that a marriage needs to be nurtured.  I often see couples who have neglected their relationship and then come to me years later wondering why it has fallen apart and why they have fallen out of love.  When a sexual relationship is neglected, couples can feel hurt, ashamed, angry and self-conscious.  They suddenly realize that they are uncomfortable and unsure how to reconnect on an intimate, sexual level.
The most critical way to reconnect is to communicate.  Talk about the distance that has developed between you.  Talk about how you might close that distance.  If you or your partner has too much anger to talk and listen, then it is important that you see a professional who can help you to reopen the lines of healthy communication .  Next, realize that reconnecting will take time.  Time to relearn why you fell in love; who this person has developed into; who you have developed into.  It is also about time alone, without children, friends or in-laws to distract you.  Whether it be going out for dinner alone or eating after the kids go to bed.  Be together.  Talk about your interests.  Where you want the relationship to go.  Really listen to your partner's wishes and desires.  When you are ready to start being physically intimate again, if you find yourself feeling shy and uncomfortable, start slowly.  Start with just touching each other's hands or feet or head.  Allow yourself to relax and be sensual in each other's presence.  You will likely find that you start to become more and more comfortable with each other.  Also remember what every lesbian couple knows, that sex is not just intercourse.  Sex is any type of intimate touch.  Even hand holding can be considered sex!  Be sensual together.  Caress.  Kiss.  Take baths together.  And if you still find yourselves stuck in the discomfort or anger, please see a professional therapist or counselor who specializes in sex therapy and can help you to communication and find ways to become more comfortable with yourself and each other.  It can get better!